February is going to ROCK!
Girls Rock Roanoke has been selected to be the recipient of Starr Hill's "Cheers for Charity" in the month of February! What does that mean? For every pint of "The Love" beer sold at their Pilot Brewery and Sound Stage in Roanoke, we receive $1! As one of their best-selling beers, this is a great opportunity for us to raise funds for our after school program and financial aid for our 2019 camp!
You know us, right? We couldn't let this month go by without bringing you a wide variety of events for the month as we celebrate! Come share the love with us!
To purchase tickets for the yoga event with Erica Austin, please visit www.squareup.com/store/girlsrockroanoke. Space is limited so get yours now!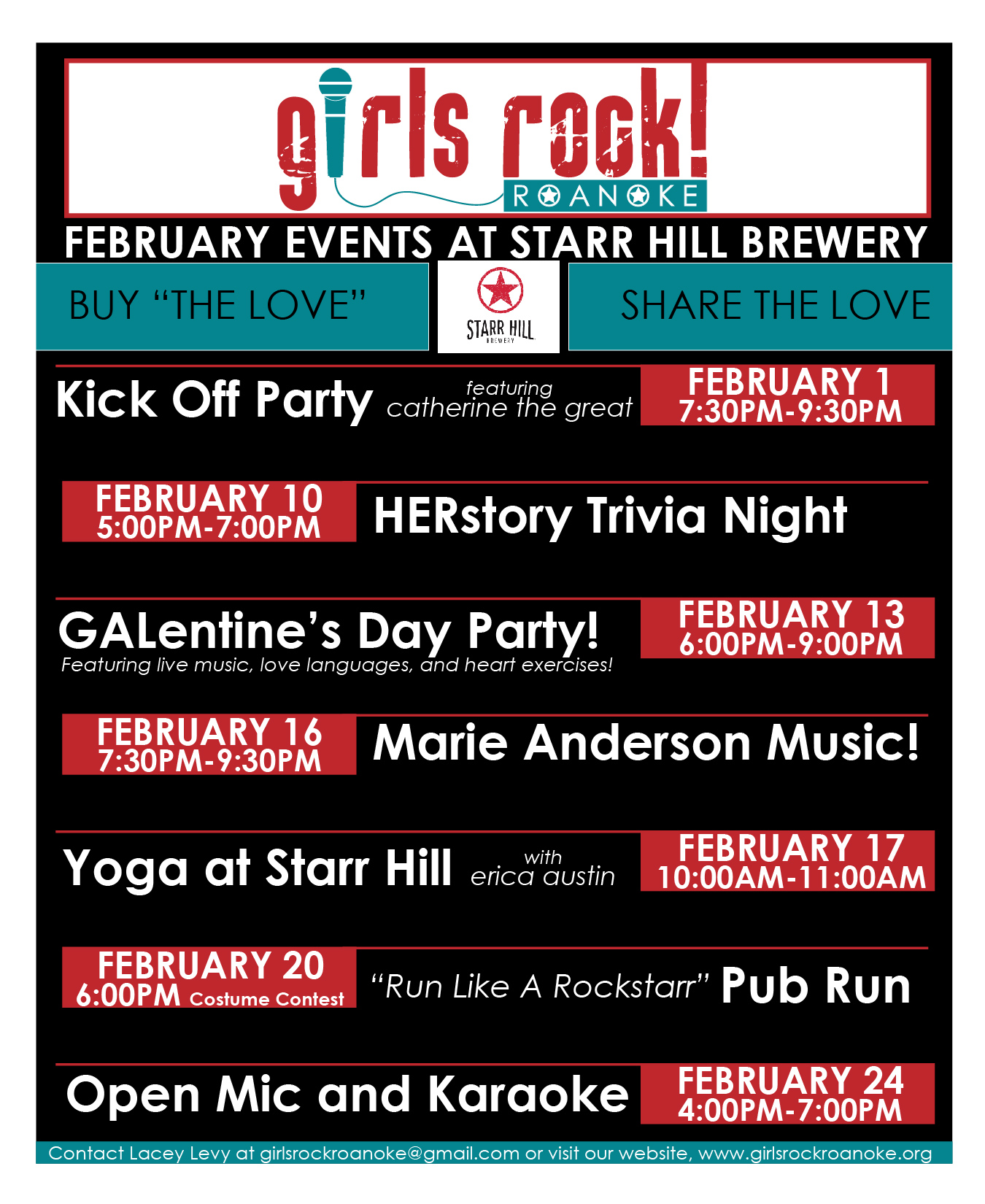 ---